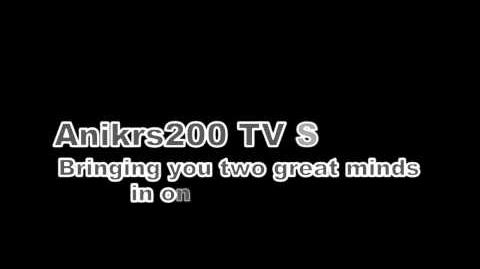 Anikrs200, or Anikrs200 TV Studios, is a collaboration channel, crossing the videomaking styles of Nkrs200 and Anichik
Anikrs200 started out as a collab channel idea. When Ani told Nkrs of her idea, he agreed with it. After some debate on the name, they decided on Anikrs200.
While they've only uploaded the intro, they have decided on moving Ani's series, Speakonia Adventure, to Anikrs200. Other than that, they don't know what else they will do.
Ad blocker interference detected!
Wikia is a free-to-use site that makes money from advertising. We have a modified experience for viewers using ad blockers

Wikia is not accessible if you've made further modifications. Remove the custom ad blocker rule(s) and the page will load as expected.